Press Advisories
16. 12. 2019 16:44
The country of the future for 11 million people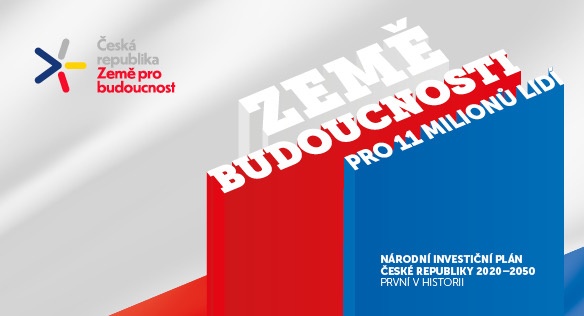 On 16 December 2019 the Government discussed the National Investment Plan, which presents the investment potential of the Czech Republic until 2050. It assumes nearly 20,000 project plans with a total value of approximately CZK 8 trillion. The Plan was prepared in such a way that the projects included in it would have a positive social benefit and at the same time be financially effective and, last but not least, meet the strategic objectives of the Czech Republic.


"We have in our view gathered in one place the essential investments that we perceive as necessary, for future governments as well. This plan should serve future prime ministers, ministers, regional governors, mayors, simply put, all investors in the public sphere. And it should be the main growth engine for the Czech economy in the future. Quite simply, the situation after 2009 must not be repeated, when the state cut back public budgets, taking money from the people just at a time of economic contraction, and thus exacerbating the economic crisis and prolonging it disproportionately," said Prime Minister Babiš.
The National Investment Plan thus represents a stock of investment projects from which ministers, regional governors and mayors should choose, to implement according to their degree of preparedness and financial scope. In the future, these investments should be part of individual country budgets, and regional, city and municipal budgets. The Plan will also serve as the basis and fundamental argument in the negotiations of the multi-annual financial framework of EU funds for the Czech Republic for 2021-2027.
"It is clear that the world's economies are currently cooling, but our government will do the opposite of what the government did in 2009. We do not wish to frighten people, and if the private sector invests less, the state will invest much more and take up the baton of economic growth." added the Prime Minister.
The Plan was prepared based on documents provided by individual ministries, regions and cities. For example, the document includes investment in transport infrastructure of EUR 6,000 billion by 2050, of which EUR 3,000 billion by 2030. The National Investment Plan assumes investments of 782 billion in motorway construction, 878 billion in railway modernisation and 769 billion in the construction of high-speed railway lines.
The public can send in comments on the National Investment Plan by e-mail to narodnikonzultace@vlada.cz