Press Advisories
8. 3. 2019 12:20
Jana Adamcová is the new Government's spokesperson
At its meeting held on Monday, 4 March 2019, Andrej Babiš's cabinet approved a change of the Government's spokesperson. Petra Doležalová, who asked to be relieved to commence maternal leave, will be replaced by Jana Adamcová, effective from 4 March 2019.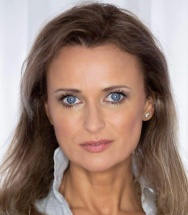 Mgr. Jana Adamcová holds a Master's degree in Media and Communication from the Faculty of Arts of Charles University in Prague. She has had extensive experience with working in the media and she is moving to the Office of the Government from Czech Television where she has hosted a social magazine show.
Jana Adamcová is married and speaks Slovak, English, German, Russian and Polish.
Contact for media
tel.: 602 251 099, 224 002 058
email: adamcova.jana@vlada.cz