Richard Brabec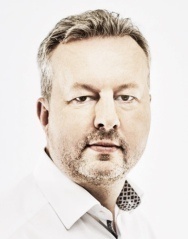 Minister for the Environment, from 11 November 2021 in resignation.
Personal Details
Mgr. Richard Brabec was born on 5th July 1966 in Kladno. He has two sons.
Education
1985–1991: Faculty of Natural Sciences, Charles University in Prague
1980–1984: Nové Strašecí Grammar School

Carrier and Public Service
July 2017 – November 2017: 1st Deputy Prime Minister in Bohuslav Sobotka's government
January 2014 – November 2017: Minister for the Environment in Bohuslav Sobotka's government
October 2013 – 2017: Member of Parliament of the Czech Republic
2011–2012: Central Office Manager for ANO 2011
2005–2011: Managing Director and Vice-President of LOVOCHEMIE, a.s.
2003–2005: Financial Director and Member of the Management Board of SPOLANA a.s.
1997–2003: Director of the Financial Management of UNIPETROL, a.s.
1992–1997: Director of Czech and Moravian Commodity Exchange
1991–1992: Analyst, Development Department of ČSA, a.s.
Language Skills
English
Russian
French
German
Social Networks
Facebook: facebook.com/richard.brabec