Richard Brabec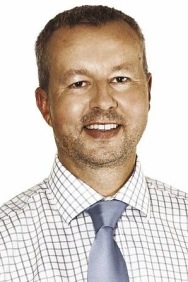 From 24 May 2017, the First Deputy Prime Minister, from 29 January 2014, Minister of the Environment, from 5 December 2017 in resignation.
Personal Information
Mgr. Richard Brabec, born 5th July 1966 in Kladno. Two sons.
Education
Studied at the Natural Sciences Faculty of Charles University Prague, Department of Deposit Geology
Professional and Public Activities
From 1991 to 1992, Analyst in the Development Dept. of ČSA, a.s. From 1992 to 1997, Director of the Czech-Moravian Commodities Exchange, Kladno. 1997 to 2003, employed at UNIPETROL, a.s.
Worked at SPOLANA, a.s. from 2003 – 2005 as Finance Director and Member of the Board.

From 2005 – 2010, General Manager and Vice Chairman of the Board of Lovochemie, a.s.

Management of foreign projects at Raeder Falge, s.r.o., Lovosice.

Worked in conjunction with the Czech Chemical Industries Association as an expert advisor.
Language skills
Speaks English, French, Russian and German.