Pavel Bělobrádek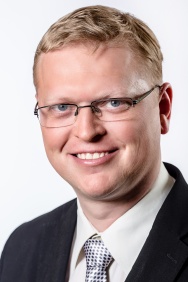 From 29 January 2014, Deputy Prime Minister for the Science, Research and Innovation, Chairman of the Research, Development and Innovation Council, from 5 December 2017 in resignation.
Personal Information
MVDr. Pavel Bělobrádek, Ph.D., MPA, was born Dec. 25, 1976 in Náchod.
Education
He graduated from the Veterinary and Pharmaceutical University in Brno, Faculty of Veterinary Hygiene and Ecology (1995-2001 DVM. 2004-2008 and PhD.). In 2003 he obtained the attestation of the first degree at the Czech State Veterinary Administration.
He graduated from Institut CEVRO, the Liberal Conservative Academy (2009-2010), a graduate MPA program - Safety and Crisis Management (2011-2013, MPA).
Professional and Public Activities
Since 2001-2009 he worked at the Regional Veterinary Administration for the Hradec Kralove region as a veterinary inspector.
Since 2004 he is member of the KDU-CSL. In 2009-2010, he was Regional Secretary of the Pardubice Region and since 2010 chairman of the KDU-CSL. In 2012 he was elected to the council of the Hradec Králové region and since 2013 a member of the Czech Parliament.
Personal website
http://www.pavelbelobradek.cz/