Lubomír Zaorálek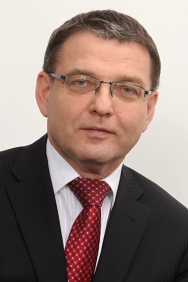 From 29 January 2014, Minister of Foreign Affairs, from 5 December 2017 in resignation.
Personal Information
PhDr. Lubomír Zaorálek born 6th September 1956 in Ostrava.

Education

Completed studies in 1982 at the Faculty of Arts, Jan Evangelista Purkyně University, Brno, Philosophy and Economics.

Professional and Public Activities

In November 1989, one of the founders of the Civic Forum in Ostrava. In January 1990 co-opted to the Federal Assembly for the Civic Forum.
In Autumn 1990, elected to the city representatives in Ostrava and member of the town Council for the Civic Forum.
Member of ČSSD since 1994. In the ensuing elections to the city representation re-elected member of the city Council, and Chairman of the Cultural Commission.
In June 1996, elected to Parliament as MP for ČSSD. Held the post of the Head of the Czech Parliamentary Delegation for the Central European Initiative.
After re-election as MP in 1998, chosen as Chairman of the Foreign Affairs Committee of the Chamber of Deputies and Vice-Chairman of the ČSSD club.
Currently Chairman of the Regional Executive Committee for ČSSD for the Moravia-Silesia region and Vice-Chairman of the Chamber of Deputies of the Czech Parliament Chairman, MDA
Language skills
English, German, Russian
Personal website

twitter.com/ZaoralekL
facebook.com/lubomir.zaoralek